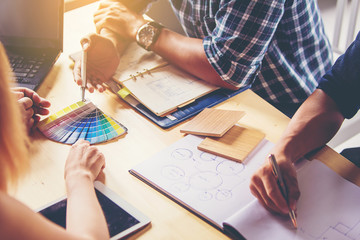 About Ari Sorkin
Ari Sorkin is a business development professional and entrepreneur who holds a passion for bringing innovative solutions to clients across industries. Ari Sorkin founded TAP Design Group in 2018, a company specializing in large format printing, vehicle/wall wraps, apparel screen-printing, embroidery, company signage, brochures, decals, trade show graphics, and more. In the time since, the company has grown into a successful, award-winning, family-owned and operated establishment serving southeastern Pennsylvania and the tri-state area's design needs. At TAP Design Group, Ari Sorkin leads strategic development at the company and works to streamline printing processes for both businesses and individuals. Ari draws from his years of experience in design and direct marketing to provide clients with the best possible branding solutions for their businesses.
Over the course of Ari Sorkin's career, he has built a reputation who is dedicated to helping businesses overcome branding challenges through comprehensive design and printing processes. Colleagues of Ari Sorkin vouch for his immense knowledge of the marketing space and his ability to develop tailored branding solutions for businesses across industries. Ari is known among those who have worked with him as a professional who leads by example and maintains a person-first approach to business. Clients note that Ari Sorkin is profoundly dedicated to helping organizations better understand their need for comprehensive branding, marketing, and design solutions as well as his commitment to building and maintaining client relations.
Ari Sorkin's Skills
Ari Sorkin has developed a host of skills through his professional experience serving in a variety of capacities. Below are a few of Ari Sorkin's most frequently cited skills and areas of expertise.
Marketing
Direct Mail Marketing
Digital Marketing
Vector Illustration
Management
Business Communications
Business Technology
Client Relations
Customer Service
Promotions
Administration
Entrepreneurship
Business Development
Graphic Design Software
Graphic Design
Corporate Branding
Logo Design
Printing Solutions
Digital Printing
Packaging Design
Training
Mentorship
Strategic Development
Professional Development
Project Management
What to Expect from AriSorkin.com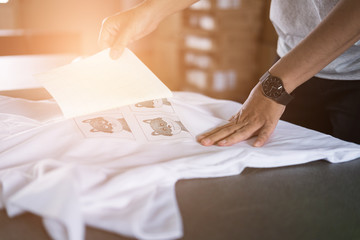 AriSorkin.com is your resource for learning more about printing, design, marketing, and a variety of other topics linked to Ari's areas of expertise. Ari maintains that contributing to conversations within his field through accessible resources inspires new talent, empowers businesses to explore their need for innovative services, and more. For this reason, Ari Sorkin aims to utilize this site as a platform for covering a wide range of content that inspires others to reach their goals and make informed decisions in their respective spaces. Content featured on this site will include:
Large Format Printing and Design Resources
Ari Sorkin aims to draw from his extensive experience in large format printing and design to share a wide range of resources on the space. Readers can expect that future content on this site will explore printing and design as it relates to processes such as creating company signage, apparel screen-printing, trade show graphics, embroidery, vehicle wrapping and more. Topics will include ways that printing companies can invest in sustainability, key processes involved in printing and design for organizations, qualities of a great company logo, and more.
Business Development Insights
Business development insights can be valuable for both new and experienced professionals looking to make a name for themselves within industry. Ari Sorkin's goal through business development content is to share valuable insights that can aid in developing crucial skills, identifying opportunities for growth, and working towards continued success regardless of your respective industry. Future content will address topics such as how to effectively network, the importance of investing in your teams as a business leader, simple ways to evaluate and streamline business processes, and simple methods for new and experienced professionals to grow their skills.
Marketing Information
Ari Sorkin speaks to how his expertise in large format printing and associated processes has led to him developing a number of marketing insights that can be valuable for individuals and businesses looking to set themselves apart from competition. Ari maintains that accessible marketing resources contribute to more accessible spaces within industries and mentions that content through this site will cover a collection of marketing topics. Future marketing posts inspired by Ari's insights will cover topics such as the importance of investing in different marketing channels, the marketing benefits of attractive signage and business materials, digital and print marketing insights, and more.
Industry Developments
Keeping up with marketing, business development, and printing/design news can be excellent for individuals who want to remain on the cutting edge of their spaces. As a business leader, Ari closely follows recent industry developments as it enables him to keep up with innovative trends, changes to best practices, and better adapt to the diverse needs of clients. Readers in search of information on critical news and updates linked to Ari's areas of expertise as well as their scope and impact must look no further than future content on AriSorkin.com. Ari also hopes to include any relevant news at his own business, TAP Design Group, as information is made available.
More from Ari Sorkin
Ari Sorkin acknowledges that now, more than ever, brands are recognizing the importance of comprehensive branding and marketing solutions to bring awareness to their businesses. To this end, Ari Sorkin aims to provide content that explores his areas of expertise for individuals and businesses looking to improve their branding, invest in innovative design, and learn more about the interesting world of print. Future content will explore topics such as important steps in the screen printing process, the benefits of investing in professional brochures and organizational materials, comprehensive steps to evaluate your current marketing techniques, and DIY tips for individuals exploring printing at home.
Are you interested in learning more about printing, design, business development, marketing, and more from an experienced professional such as Ari Sorkin? Check out this site frequently for more updates, news, and information inspired by Ari's insights.