There are many ways that businesses can advertise to new customers and encourage existing customers to keep returning. Signage is one of the most influential components of a business' permanent advertising strategy. Ari Sorkin discusses the various types of signs can businesses use to improve their visibility.

There are more than a dozen types of signs that specifically relate to businesses, but they can be broadly categorized into three groups: interior signs, exterior signs, and digital signs. Each category has its own benefits for attracting—and retaining—customers.
Types of Company Signage
Interior, exterior, and digital signs are all exceptional options for improving the visibility of a business, and each type has its own unique benefits. Businesses who want to try out effective signage for themselves should check out top companies in the industry.
Interior Signs
Although interior signs are only useful after a customer has already entered the building, they still have a role to play in improving how customers perceive a business. Interior signs can take the form of wall or floor graphics, directories, window decals, and more.

Including interior signage in a place of business has a number of positive effects: customers will be more likely to come back since the space is enjoyable and easy to navigate, and it is incredibly easy to provide customers with necessary directions and information, and a business can dramatically improve their brand recognition.
Exterior Signs
Exterior signs are the absolute best way to increase a business' visibility: it is the first thing a customer will see and recognize. Exterior signs are usually much larger than interior signs, and this helps the business stay visible even from long distances, such as from a highway or within a shopping plaza. Awnings, channel letters, and pylon signs are a few of the most noticeable exterior sign types.

Exterior signs are almost always used to advertise the business name: it will help customers find the entrance to the store location, and when done right, can intrigue someone enough that they will walk in off the street to find out what the business is all about.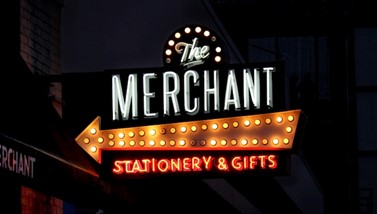 Digital Signs
Digital signs come in many shapes and sizes, just like interior and exterior signs, and they can also be used for both indoor and outdoor settings. Digital signs can be used to display menus, recent social media content, provide information about store hours, and even direct customers to certain areas of the store.

Using digital signs outside the business location will help catch the eye of passersby and increase foot traffic to the store – a surefire way to improve sales. In addition to improving visibility, digital signs can also make the business more accessible. This signage is easy to read and is very easy to change depending on the store's needs.
Final Thoughts
No matter what type of sign (or combination of signage types) is used to promote a business, there is no doubt that the business' visibility and popularity will improve significantly.